HOME
. . . . . . . .
SITE
MAP
. . . . . . . .
GETTING TO
KNOW THE
RIVER
. . . . . . . .
EXPLORING
THE RIVER
. . . . . . . .
MAP OF
THE RIVER
. . . . . . . .
MAP OF
NAVIGATIONS
. . . . . . . .
RIVER WEY
NORTH BRANCH
. . . . . . . .
RIVER WEY
SOUTH BRANCH
. . . . . . . .
RIVER UNITED
TILFORD TO
GODALMING
. . . . . . . .
THE WEY
NAVIGATIONS
• Introduction
• History
• The Godalming
Navigation
• The Wey
Navigation
. . . . . . . .
RIVER
TRANSPORT
• Introduction
• Lock
• Barges
• Life on the
Barges
• The Horse-
drawn IONA
. . . . . . . .
WEY INDUSTRY
• Introduction
• Watermills
• Flour & Bread
• Fulling & Cloth
• Chilworth
Gunpowder
Mills
• Charcoal
Making
• Brewing
• Papermaking
• Ice Houses
. . . . . . . .
WEY WILDLIFE
• Introduction
• Habitats
• Trees & Plants
• Insects
• Birds
• Fish
• Countryside
Designations
. . . . . . . .
WEY PLACES
• Introduction
• More About
ALTON
• More About
FARNHAM
• More About
GODALMING
• More About
WEYBRIDGE
• More About
BROOKLANDS
. . . . . . . .
WEY PEOPLE
• Introduction
• Legends
• The Big Names
. . . . . . . .
WEY ART
• Introduction
• Boat Art
• Inn Art
• River Graffiti
. . . . . . . .
ADJOINING
WATERWAYS
• Basingstoke
Canal
• Wey & Arun
Canal
• The Thames
. . . . . . . .
LINKS &
FURTHER
SOURCES
. . . . . . . .
ABOUT OUR
PICTURES
. . . . . . . .
USEFUL
BITS
. . . . . . . .
FEEDBACK
We welcome
your comments
. . . . . . . .
SITE
MAP
. . . . . . . .
WEY RIVER
FREELANCE
COMMUNITY
Autumn in
Farnham Park
A medieval deer park established here by the Bishops of Winchester after Farnham Castle was built in the twelfth century. The smaller of two local hunting parks used by the Bishops' many royal visitors to the castle, New Park as it was then known became central to much of the history of the town. As well as providing a home for deer, the park was also farmed and provided a base for industry and a place where troops were billeted in times of war.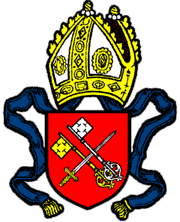 Bishop of Winchester Arms


Image in public domain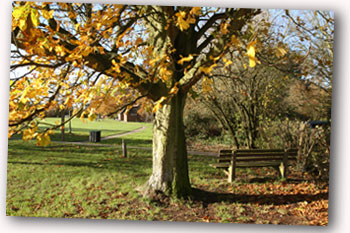 #9680/06 ©2006
The 320 acres of modern-day Farnham Park are cared for by park rangers who are assisted by volunteers from the Friends of Farnham Park. Their activities are helping to conserve the natural and historical heritage of this once important royal 14th century hunting park. Woodland, grassland, ancient oak trees, winding streams and ponds all require sympathetic management to maintain the park's important wildlife habitats. The rangers use traditional techniques to repair living hedges, including this section of the Queen Mother's Hedge which spans the full width of the park.