After the 1620s the Park was turned over to farming and the surviving buildings were converted for farm use. This included the King's Hall and the 13th century Barrel Vault. The Vault, which has been covered by a modern roof to protect the building, is a considerable sarsen stone structure of 30ft (9m) by 18ft (5.5m).The building, which originally was of two storeys possibly with a chapel above, was probably used for storage although there is evidence of a fireplace and large chimney.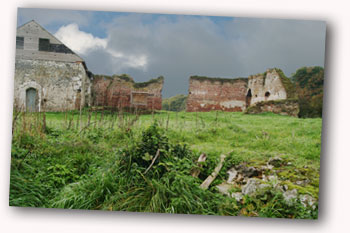 #9268/06 ©2006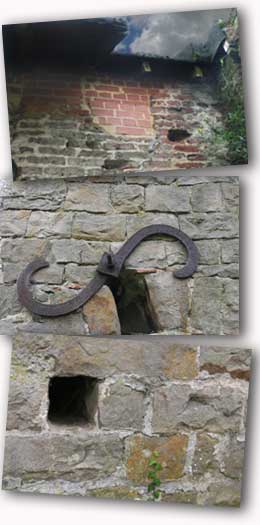 #9285/06 ; 9286/06; 9287/06 ©2006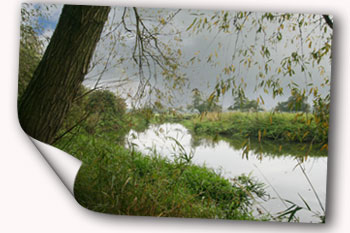 #9261/06 ©2006
Documentary evidence from the 16th century highlighted the fact that there were wharves built alongside the Wey to enable barges to be discharged, and a wooden bridge across the river to allowed access to Broadmead. Divers investigating the river alongside the site of the Queen's Apartments identified 25 timber piles.
Included in the 1995 - 1998 archaeological finds were fragments of very rare blue and white Valencia tiles. Similar tiles of the same series have been found at Guildford, Billericay in Essex and Dartford in Kent.